Welcome to our Doberman Pinscher main page.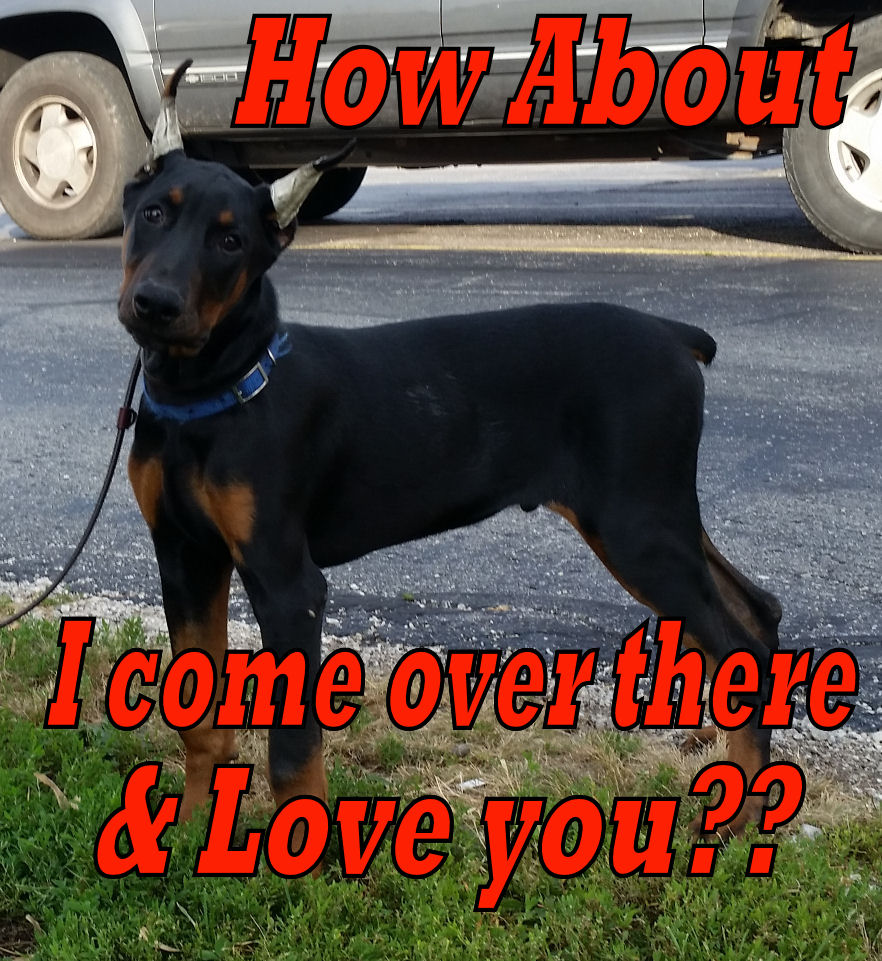 Doberman Litter Update:(March 20th, 2020)
Nimi had her first litter on January 22nd and get their ears done March 26th. It was a small litter and they will be available sometime around the end of April. Apache had her litter on February 28th. Apache also had a small litter. The ears for that litter will be done near the end of April and be available to go to new homes around the end of May. We are now taking reservations for these litters. Check out our Doberman Pups for sale page.
Where do you want to go today? We can show you our Dobe males, our Dobe females, or we can take you to our Puppies for sale page. Make your selection below or to the links to the left.
Doberman Males Doberman Females Doberman Pups for sale
Or do you have maybe some questions about Doberman Pinschers you might want to ask? Well, I might be able to answer your questions. Check this out: Doberman Pinscher Information