Wind Ridge Ranch Aussie Males
Welcome to our Australian Shepherd males page. Below you will find our males. Some of them are retired now, but they still rule the roost!
Current Males:
Diesel

Diesel is our new male for stud. As of July 2020, he is about a year old and about 16 inches tall. Since Yahze threw exclusively blacks(blue merle and black tris), we look forward to having reds in litters again. Diesel is too cute for his own good and has a very similar personality to Yahze.
Yahze
Yahze (a Navajo word for "Little Man") is our main current Stud in residence. He is a small Black Tri miniature aussie. Yahze has been siring litters for us for a couple of years now. Yahze is 14 1/2 inches tall.
Retired Males:
Reno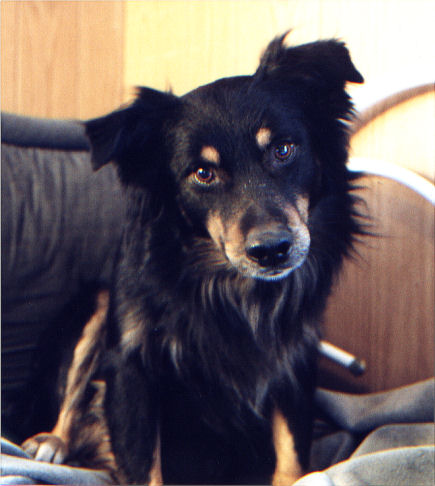 Reno was the grand old man of our crew. He was an own son of our GrandDam Kallie (Kalamity Ann Starks). Reno has passed on now. He is greatly missed. He was such a sweet dog, who passed on his personality to many of his puppies.
Santa Fe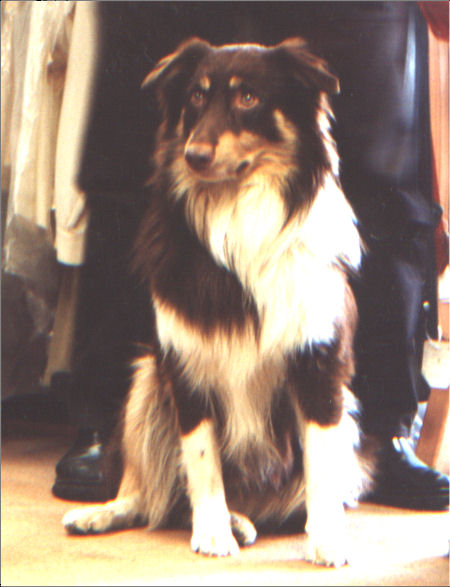 Santa Fe was a male we got from a breeder in Missouri, from working stock dogs. He was the father of Gizmo. He was about 18" at the shoulder, even though his parents were each 16" at the shoulder. Santa Fe passed away about a year ago.
Gizmo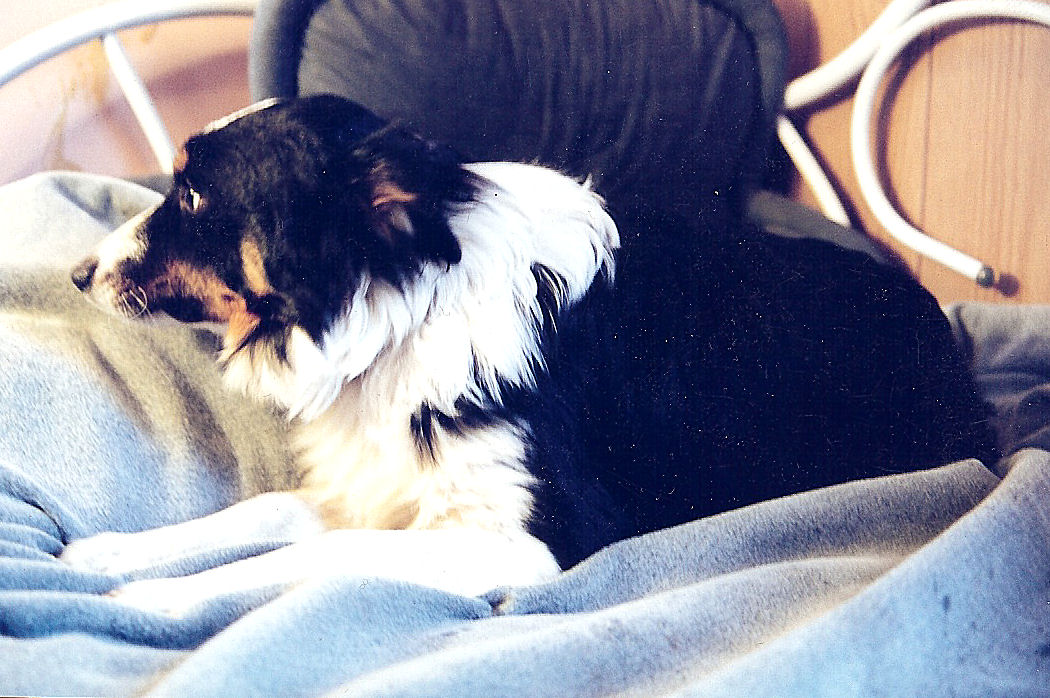 Gizmo is now retired from breeding. He is enjoying his retirement. He is a son of Santa Fe and Little Kal. Standing at about 16 inches, Gizmo is a real nice male and produced nice personalities and great collars on his puppies.
Dodge
Dodge is a Blue Merle male that has been retired. Since Dodge is a Merle and most of our females are solids, he hasn't been used very much as a stud. When he has fathered litters, he has produced some wonderful puppies.